Join us for a Memorable Passover Seder
Click here to make your reservation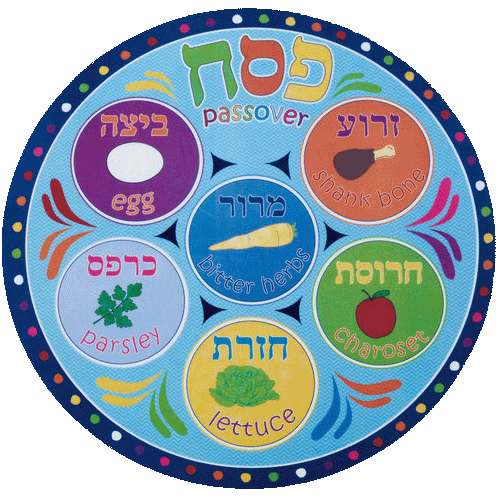 WHAT: TBT's Members & their Guests Passover Seder
WHEN: Saturday, April 20th; doors open at 5:00 pm
WHERE: Location will be in your special Seder Invitation email coming on March 8th, the Weekly Happenings emails, and our members-only Facebook group
Join Temple Beth Tikvah for this year's Passover Seder. Come for an inter-generational Seder with music and song, games for all ages, a taste of the Seder plate and a delicious buffet dinner.
Rabbi Hershenson will lead our annual Passover Seder on the second night of Passover, Saturday, April 20th. The Seder is open to members and their invited guests. Doors open at 5:00 pm, and the Seder begins promptly at 5:45 pm. Click here to make your reservation
The meal offers all the tastes of Passover – hard-boiled eggs, haroset, matzah ball soup, horseradish and the Rabbi's homemade gefilte fish. Dinner buffet includes salmon, chicken or a vegetarian entrée.
RSVP by Sunday, April 7:
$35 / Adult
$15 / Child 6-12
Free / Child 5 and under
Please make your reservations by April 7th, as there will be a price increase after the initial cutoff date:
$40 / Adult (from April 8 – 14)
$20 / Child 6-12 (from April 8 – 14)
Free / Child 5 and under
Reservations will not be accepted after April 14th; space is limited and we need time to prepare. Reserve your seats now. Click here to make your reservation
Please note that no one will be turned away for the inability to pay. If you cannot pay the full amount, please contact our treasurer, Lester Dober, at TBTtreasurer@gmail.com. Your request is strictly confidential.
Ceremonial wine will be served at the table. But those wanting a regular wine can purchase it at the Seder or you are welcome to bring your own bottle for a $15 fee charged by the venue.
Questions about Seder or reservations? Contact Marilyn Shattuck at mpshattuck@gmail.com or (847) 951-6598.

The Seder, which means "order" in Hebrew, is a lively tradition based on the Biblical verse commanding Jews to retell the story of the Exodus from Egypt. Families and friends gather to celebrate with special blessings, songs and rituals. Seder customs include drinking four cups of wine and eating matzah and other symbolic foods placed on the Passover Seder Plate. Jews perform the Seder in much the same way all over the world. You can read more about Passover traditions here.