From TBT President Kerrie Zurovsky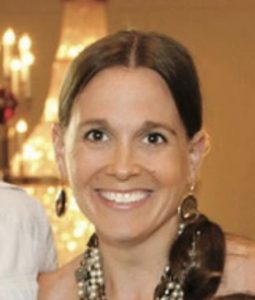 As we begin a new fiscal year and term of leadership, I am honored to serve as Temple Beth Tikvah's newest president. The past 16 months have brought about many changes in all of our lives. For me, several of these changes have been lovely surprises laced with hidden blessings and gratitude. Others, however, have come at a higher price, forcing me to search within and find hidden meanings and teachable moments. Among these, my journey with TBT has been an interesting one, especially this year as I considered the role of president.
As a mom (next year I will have one child in elementary school, one in middle school and one in high school), I feel that I have a fresh perspective to offer within our leadership. It is a strange time for parents, when we want to feel heard and seen, but we are so chronically busy with family life that at times our relationship with our synagogue suffers. We have demands and expectations of our faith community, but we lack the time and energy to see them through. It's quite an ironic cycle, but one that I feel is key to our survival as a Jewish community. For the past four years, I have been fortunate to serve on a Board with congregants who embrace and encourage my viewpoint and who value the attitude of all our TBT families. For this, I am grateful. Most likely, this is the reason I am excited to step forward as president and serve this community in the way it has served my family these last five years.
I am thrilled to introduce your new Board: myself as President, Cere Fingerhut as Vice President, Mark Schindel as Treasurer, Lester Dober as Secretary, Jillian Frankl, Paul Spencer as Members at Large and Sheila Luber as Immediate Past President. My sincerest gratitude goes to each of these members whose collaboration and commitment to our beautiful community is admirable and inspiring.
The future of our congregation relies on the intergenerational involvement of all of its members. TBT's lively spirit is what pulls many of us in, embracing us and keeping us engaged. It is my hope that I can help those struggling with balance in keeping TBT an integral part of their lives as well. As we navigate the coming year, readjusting post-pandemic, I think we have solid ground built by this past year's leadership and our treasured members that can allow us all to find the path to and relationship with TBT that works for each us. I look forward to sharing the coming year with each of you with grace, patience and kindness.
Warmly,
Kerrie Zurovsky