From TBT President Kerrie Zurovsky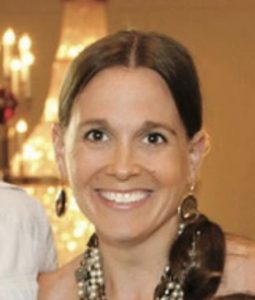 After the past two years, the start of 2022 can unleash some uncertainty and apprehension. However, I want to bring to light an exciting project which our congregation can join.
In its thirteenth year, Temple Beth Tikvah is of bar/bat mitzvah age. As most children complete a mitzvah project as part of their bar/bat mitzvah preparations, so too will TBT launch our own B'nai Mitzvah Community Service Project with the goal of enriching TBT for you. We invite all our members to participate. Think of this as a Listening Campaign – a way for us to give and receive feedback, as well as an opportunity for each of us to share our "why"…why do we belong to TBT and what does it mean to each of us?
Once Jewish children reach the age where they become a bar or bat mitzvah, they begin to be held accountable for their own actions. Similarly, after thirteen years of maturing and growth, our very own Temple Beth Tikvah is reaching that same milestone. As a sacred organization made up of creative, kind, intellectual, fun, religious, invested members, it is our privilege to be able to participate in this Mitzvah Project. The results of the Project will help define our mission, will help us serve one another, and will help guide TBT into the future.
Over the next few weeks and months, you will be receiving opportunities for both written and oral input. We want to hear your feedback which is crucial to the outcome of this endeavor. Perhaps the most exciting part of this Service Project will be at our Annual Meeting in June where we will present to the community the culmination of everyone's participation. With TBT's symbolic maturity and coming-of-age, I hope you will all join me in participating to fulfill the responsibilities of growing our beloved TBT.