From TBT President Sheila Luber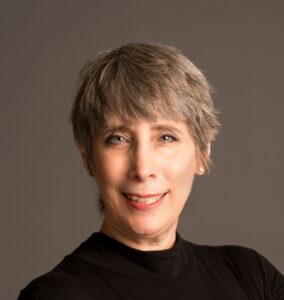 While my co-president, Ann Rosenfield, is stepping away, I am moving forward as president of Temple Beth Tikvah. Together over the past two years, Ann and I have grappled with tough questions, made many decisions, and helped our congregation grow. It was nearly a marriage, certainly a partnership, and we had fun. But the best thing about our shared experience is that we got to know each other better and continue to be good friends. Ann, thank you and please keep your cell phone on.
Under the shadow of the coronavirus, I must confess that I wonder, "what am I thinking?"  But then I remember that I love TBT and our remarkable community. Though I may be a relative newcomer of seven years, I have found that my time with you has provided riches beyond words.
The Union of Reform Judaism calls the work of rabbis and lay leaders a "sacred partnership." I could not agree more. I am honored to play my part and privileged to collaborate with Rabbi Johanna, fellow members of the board, and other lay leaders to guide our synagogue. I take every interaction with every member of our congregation as an opportunity to connect, learn and grow.
Looking back over this past year, there is so much to be proud of, from Rabbi Johanna's memorable "I Have a Dream" MLK Shabbat service to fun, multi-generational Shabbat Tish events, and interesting adult learning discussions. We have laughed hard and eaten well, including latkes, brisket and pierogis. It even came to pass that Congregation Shalom Bayit invited TBT to a luncheon reception for its new rabbi. Many of our members attended and it was beautiful.
Let's give thanks for our growing community. For the wonderful families of TBT. Let's give thanks to our members who volunteer for committees and teams as participants and leaders. Your time and talents are invaluable to our temple's success. Let's give thanks to our members who accomplish one task or many; you are a constant source of energy that makes our congregation function. We are deeply grateful for you all.
As we enter the new fiscal year, let's also give thanks to our dedicated board members. We want to acknowledge Paul Jacobs, who is stepping down, and thank him for being a wise and grounding voice during many conversations these past two years. In turn, we welcome our newest board member, Jillian Frankl.
Thank you to the members of our board continuing on for another year, ensuring that we remain strong and productive: Kerrie Zurovsky, our talented vice president, willing to run meetings when the president is unavailable; Mark Schindel, our steadfast treasurer; Terry Hoogstede, our meticulous secretary; Lester Dober, able doer of many things; and Ann, our experienced past co-president.
As president, I am committed to moving our congregation gracefully forward through these challenging times. Our board, Rabbi Johanna, and other lay leaders are focused on finding opportunities to bridge the gaps this pandemic is forcing between us. Our recent In-Person Readiness Survey was a step toward understanding what members think regarding the if, when, and how of potential physical gatherings. It was time to hear more than anecdotal comments by collecting concrete information from all of our members. Good sense and CDC guidelines will rule the day no matter the feedback because your health safety is our highest priority. The results of the survey will be forthcoming.
In the meantime, Temple Beth Tikvah is here for you. If you are feeling sad or stressed or strapped financially, please talk in confidence with Rabbi Johanna or reach out to our treasurer, Mark Schindel. Or give me a call. Though we may be apart physically we can come together when we communicate our thoughts, concerns and even suggestions, with honesty and candor.
We are a congregation filled with wonderful people, a village of families, a tribe united. We are an amazing community with unique individuals sharing lots of love, kindness, support and compassion. Nothing, not even COVID-19 is going to change this.
L'Shalom,
Sheila