From TBT Co-Presidents Ann Rosenfield & Sheila Luber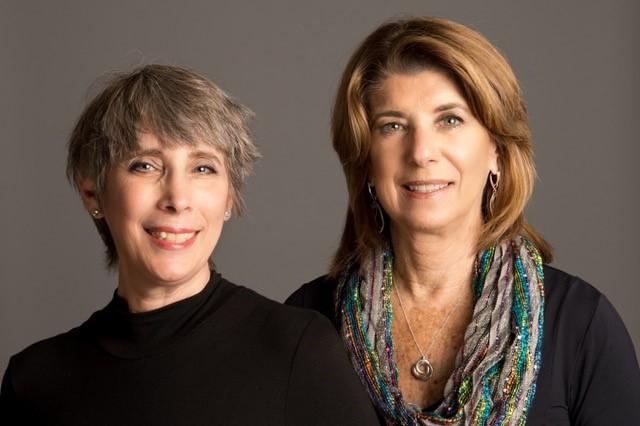 The High Holy Days have passed and many of us are relieved as it always takes a lot of work to prepare, organize, set up and facilitate all of the services, music and food. This year's Rosh Hashanah and Yom Kippur services seemed particularly beautiful to us and we think the new prayer books played a big part. We loved the modern English used, the option to read other prayers, and the flow of the services. The Yizkor service on Yom Kipper was more meaningful this year with a new candle lighting portion and lyrical music. Rabbi Hershenson did a wonderful job selecting thoughtful readings from our new prayer book and with Lester's help, included so many of us in the services. We hope you also enjoyed the new Mishkan HaNefesh prayer books and that you too felt this year's services were especially enriching.
It takes a lot of people to pull it all together and though we thanked everyone at the services, there is one special person we want to acknowledge— Kathy Schindel. Kathy has chaired the High Holy Days committee for many years and she is the person who organizes the effort, ensures that all the moving parts are in sync, and finds the individuals to take care of the myriad jobs. There is much to do even before the holidays start and Kathy makes it all happen- advertising, updated website, ways to register, rooms reserved, people to work, etc. Kathy and her husband Mark also set up the sanctuary for each service and put it all away after the service is over. They take care of storing the prayer books and this year also placed in our new prayer books the book plates so many of you bought to honor or memorialize your loved ones. Temple Beth Tikvah is grateful to have the Schindels as such hard working members.
With a short breather after the high holy days season, your board is now returning its attention to congregational business. Members of the board have met to set goals for the coming year and beyond. We believe it is time to extend our view into the future and though we are currently planning for 2019/2020, we are also setting our sights on what to address and how within a five-year horizon. Over the next month, we are finalizing this year's short list of goals while also deciding on some ways to gather your valuable input to support longer term thinking. Stay tuned; we will want temple members to weigh in on a range of issues and opportunities.
L'shalom,
Sheila & Ann