From TBT President Sheila Luber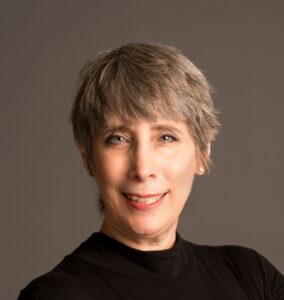 The High Holy Days are nearly here and our amazing rabbi is assembling a series of thoughtful worship experiences for us to savor. We are so lucky that Rabbi Johanna is able to harness the power of technology to bring the beauty and ritual of Rosh Hashanah and Yom Kippur into our homes. Driven by her love for TBT, she has learned how to use professional editing software to translate the essence of our in-person services into five short films for us to view on our various screens. You can bet they never taught this in rabbinical school!
There are other events as well leading us through our (awesome) Days of Awe, including a Rosh Hashanah Roll-By for your family to pick up a "Mitzvah Madness Gift Bag" of goodies, enriching Zoom Torah Study sessions and a virtual Break-fast with your fellow TBT members. If you're comfortable, join us for the sounding of the Shofar and Tashlich outside at the Old Mill for a hint of normalcy with masks and distancing enforced for our safety.
Though reservations are not required in the usual sense, RSVPs are appreciated for individual services and events. Starting with your reply, you set your intention to participate, and in doing so, you differentiate the High Holy Days from any other time of the year.
While it may feel different, even odd, not to assemble in the sanctuary, it is possible to evoke the spirit of togetherness. For example, we can all login to watch Rabbi's videotaped services at the times they are scheduled to begin. That's a small, yet significant gesture that allows us to celebrate "with" our TBT family. After all, the High Holy Days are an expression of who we are and where we've been as a people. This is such a worthy commitment that is bigger than each of us.
Knowing we are practicing as a unified community might even provide the emotional calm we crave in today's crazy world, enabling our observances to ground us. We can share the High Holy Days knowing that friends and loved ones are doing the same alongside us. We can weave a web of unity when we need it most. We can preserve the intimacy and connection to our Jewish rituals and each other, softening the edges of our separation as we look forward to the New Year together.
L'Shalom,
Sheila