From TBT President Cere Fingerhut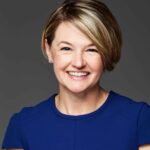 There are few things as compelling as a good ritual. Rituals tie us to a moment, offer clear memory, define the small and large events within a relationship. Drs. Julie and John Gottman highlight their importance in building a "Sound Relationship House" stressing that without them, relationship satisfaction suffers. Even the simple ritual of eye contact and a greeting when leaving or returning to those with whom we live is a critical piece of ensuring ongoing connection.
The practice of ritual is so inextricably linked to Judaism it might seem absurd to you that I am not writing this message with the High Holy Days at the forefront of my mind. I'm not. What is forefront on my mind is the ritual of sending the kids back to school. This week, at least locally, all of our schools welcome Bend children back to school. A few of them get the honor of welcoming Temple Beth Tikvah children through their doors. Some of our TBT families escorted kiddos off to college—some for the first time and others for the last.
Our family just spent a few weeks traveling and even with all the exciting new things we were doing, the return-to-school-ritual preparation was at the forefront of many of our activities. I realized while we were traveling that my kids weren't going to get to participate in the back-to-school meet and greets they normally get to. Thankfully, both are returning to a school they know and love. They have internalized the connection that the daily rituals of school solidify and will carry that with them this week as they return.
For this, I am grateful. As a clinical psychologist who specializes in treating those whose lives have been shaped by trauma, I am keenly aware of the value rituals offer to our sense of well-being.  As we move into celebrating this most holy of times together as a community, I am looking forward to experiencing our rituals together. I can't wait to see you there.
L'Shalom,
Cere