From TBT President Sheila Luber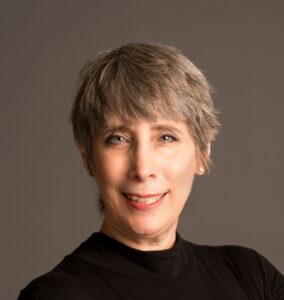 Last month, I thanked Rabbi Johanna and numerous temple members who lent their time and talents to create this year's incredible High Holy Days services and events. Now I want to thank our members who donated to our HHD Tzedakah Projects in support of our ongoing Social Action programs. Thank you for your kindness and generosity.
In the midst of a pandemic you practiced Tikkun Olam and helped to heal the world. Together you contributed $1,568 to The Giving Plate, a local food bank, and $2,013 to REACH, which delivers assistance and outreach to the local homeless community. Chase Frankl wrote a compelling call to action on behalf of REACH and your response was overwhelming. With the TBT Board voting to match the amount raised for this worthy organization, we are donating $4,026 to REACH.
Our thanks go to those who made HHD contributions to TBT and honored loved ones in the Yizkor booklet. Your donations will be put to good use helping TBT continue to enhance our programming and upgrade our technology.
We are thrilled that through the High Holy Days to the end of September, Rabbi Johanna's wonderful, family-friendly video — Apples and Honey for a Sweet Year — drew nearly 150 views, and her Erev Rosh Hashanah and Kol Nidre video services received well over 100 views each.
We also received substantially higher traffic on our website with many more visitors wandering around our pages. Compared to our usual daily average of 15 to 20 visitors, we recorded nearly 1500 views on our "virtual-high-holy-days services" page.
So if anyone wonders whether we are open during this pandemic, our answer is that we never closed and we are thriving. Like many other organizations, faith-based and otherwise, we have pivoted to online, virtual connections. We have held a few outdoor gatherings, including Tashlich, with more than 50 temple members safely distancing in 15-minute windows over the course of an hour. We continue to use an abundance of caution, adhering to CDC guidelines and state mandates. Afterall, seventy-five percent of our congregation is 65 years and older, a vulnerable population for COVID-19 and we wish to take no chances.
With winter upon us, now is not the time to relax given the number of positive cases of COVID-19 and hospitalizations on the rise to a new high across the country. Instead, let's make a conscious effort to be smart and stay strong. If small gatherings are in the cards with people you know and trust, be honest with yourself and with them about other interactions before you gather. Be sure to physically distance, wash your hands, and don't let your mask down. In your spare time, be sure to call, email, facetime and text family, friends and acquaintances. You'll feel better for it and so will they.
Get out of your house, and dress warmly.
If you have a question, gripe, or insight, please call me. I'm happy to listen and learn.
B'virkat Shalom,
Sheila