From TBT Co-Presidents Ann Rosenfield & Sheila Luber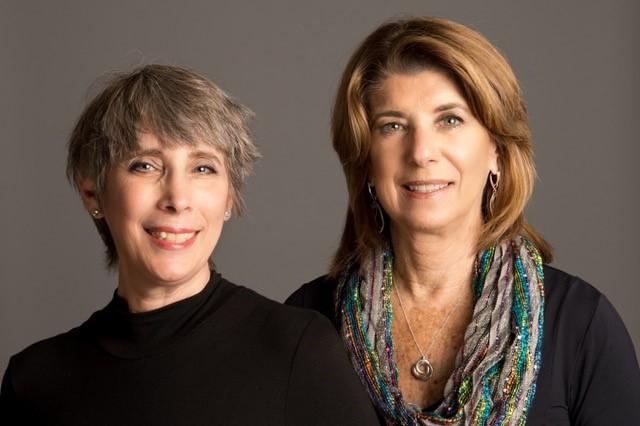 Summer has flown by and it's hard to believe September is here. Hopefully you have been able to enjoy Central Oregon's beautiful weather, gorgeous scenery and abundant activities. Since outdoors is definitely the place to be, we took advantage with two summer picnics – our annual Shabbat at Shevlin Park was wonderful, drawing more than 75 members and friends, and we recently enjoyed a "pop-up" Shabbat at Pioneer Park. Bringing our own dinners, blankets and chairs, we mixed and mingled, munched and schmoozed while happy youngsters ran around the green grass and rolled down the gentle hills. We had a fun time with great conversations and savored our moments of connection. We are truly grateful for our loving community, for our pristine parks and for Rabbi Johanna's sweet service by the river. With more than 40 members and several guests attending, our evening was delightful.
There is still time to sign up for the CPR course scheduled for Saturday, September 14. It is critical that we have members who know what to do if someone needs help. With proper CPR training, you could be instrumental in saving lives. The cost is $66.00 per person. Contact Mel Seigel if you are interested in attending the class.
With Fall around the corner, we will soon be celebrating the High Holy Days together. Rabbi Johanna is planning our services with our new machzors and Lester Dober is contacting members to participate by reading text in Hebrew or English. Please say "yes" when Lester calls. It is a sacred and special honor to step forward to the bima as a cherished member of our temple. Announcements and reservations for Rosh Hashanah and Yom Kippur go online the first week of September.
Our congregation does an amazing job with social action activities and we are constantly surprised at the number of members who participate on a regular basis to help others in need. We truly live Tikkun Olam and have set our sights on adding a new organization to those we support. The Giving Plate provides food to more than 3000 individuals a month and needs volunteers and funding. The late August Havdallah to introduce the Giving Plate has been rescheduled for November 2. It's never too early to mark your calendars.