From TBT President Kerrie Zurovsky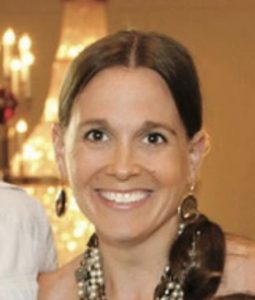 If you've been craving more time with your TBT community or feeling disconnected in any way, these next few months promise to bring much excitement! Our Jewish Community Religious School – in conjunction with TBT, Congregation Shalom Bayit, Chabad and B'nei B'rith camp – will be hosting a fabulous Purim carnival complete with music, a costume parade, hamantaschen baking, a raffle, and more! This event will surely be a hit for everyone from families with young children to older members looking for a fun way to enjoy the holiday.
The following evening, TBT and Congregation Shalom Bayit are cohosting an adult Beatles themed Purim celebration. For those who joined our Purim spiel last year, you know this lively event will bring on lots of laughter and is a fabulous way to enjoy one another's company. It's interactive, it's creative, and most of all it's a whole lot of fun!
It has been almost four years since we last held an in-person Passover Seder, and I am so thrilled that we are able to host this incredibly special dinner and service again this year! Plans are in the works (check your email for the formal invitation), but I can promise you all a delicious meal catered by Bleu Bite Catering, beautiful music featuring the voice of cantor Samantha Winter, and a special service led by Rabbi Johanna. All the rituals and traditions we've shared in the past will once again grace our evening and bring us together in observance of Passover. Perhaps my greatest excitement stems from finally being able to share this evening with so many of our new members we have welcomed to TBT over the past four years.
We are introducing more and more events, and with each one I attend, my heart is filled and I am reminded that our small Jewish community in Central Oregon is vibrant and healthy and even thriving. For Chanukah this past year, my youngest daughter asked for Star of David earrings. She has worn them everyday since she received them. Seeing her wear them with joy and honor in this community where the majority of her friends and the people we know are not Jewish gives me a simple happiness knowing that we are all filling our you members with a religious strength and great pride in who they are.
L'Shalom,
Kerrie