From TBT President Kerrie Zurovsky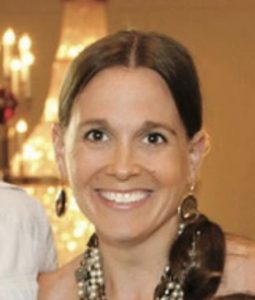 I think I can finally say Happy Fall, Y'all! We've had enough crisp autumn days to feel the changes in the air. Personally, I am ready for the change. It's been a wonderful summer, but I am ready for sweater-weather, sitting by the fireplace, carving pumpkins with my kids and waxing up the skis in preparation for ski season. As all of this excitement bubbles up, I also find myself tempering my emotions with an air of caution. The rug keeps getting pulled out from under us, so my natural instinct has been to tread lightly into each new day.
A few weekends ago, my husband, Craig, and I went for a hike. We left the kids home and set off on a 90 minute drive to a hike we had never done before. This was a hike for which I had miraculously scored two Wilderness Passes (a new feature this year to try to keep trail crowds down). As we left Bend and headed past Sisters, the skies overhead were a brilliant blue with few clouds – a perfect hiking day. However, as we pulled off the highway onto the 4 mile dirt road that led to the trailhead, we suddenly found ourselves in that all-too-familiar hazy smoke. Rolling down our windows and smelling the air was all the proof we needed to know we did not feel comfortable hiking 8 miles with poor air quality.
We had no cell phone reception and no way to search for an alternate hike. Frustrated, we started the 90 minute drive home. We pulled into a snow park and attempted a hike there, but between the hunters and the dusty roads, it was a bust. As we drove home in silence and annoyance, Craig suddenly saw a sign for a portion of the PCT trail. We made an abrupt turn into the parking lot, right off the highway, easily found a spot, didn't need a hiking permit, leashed up the dog, and headed off on a 6 mile adventure.
This impromptu hike gifted us with gorgeous clear blue skies, incredible views of Three Fingered Jack and Mt. Washington, and most importantly an afternoon together of talking and dreaming. We discussed politics and our kids, and we hatched a plan to hike the PCT trail from South to North in our early retirement. Maybe don't hold me to that one, but it's fun to dream! Dare I say this hike was even better than the one we had spent a few days meticulously planning.
That's the lesson I'm trying to remind myself of. We can plan all we want and think we know what to expect, but there's always an element of surprise. Hello? This has been our last 18 months! But that sudden turn of events, that change in plans, can actually be the beginning of something wonderful. At the very least, it can give us a perspective we may not have had otherwise. That's the beauty in trusting the unknown, but I guess this month, I needed the universe to give me a gentle reminder.B'virkat Shalom
Kerrie