From TBT Co-Presidents Ann Rosenfield & Sheila Luber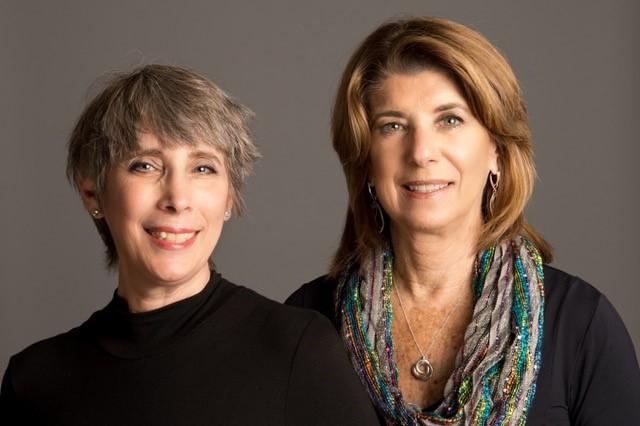 New High Holy Days Prayer Books
Rabbi Johanna had started down the path of creating our own High Holy Days prayer book when three anonymous donors stepped forward offering to buy 125 new Reform machzors for our congregation. Thank you and what a mitzvah! The beautiful Mishkan HaNefesh: Machzor for the Days of Awe will enrich everyone's worship experience on Rosh Hashanah and Yom Kippur. The modern, two-volume Reform Jewish prayer book offers fully transliterated liturgy, expanded Torah readings, study texts with background and context, contemporary poetry and alternate readings, rich commentary from Jewish tradition, and new translations capturing the beauty of the Hebrew. Members will have an opportunity to purchase tribute bookplates in their own name or in memory of loved ones. Information coming soon.
 
Continuing Work on Safety & Security
At our Shabbat Tish gathering at the church several weeks ago, an uninvited guest knocking at the door was a jolt of reality. How do we balance our safety in light of our Jewish values? Immediately after the event, we asked the security task force to assemble a preliminary policy to guide us. We are now working through their recommendation and grappling with important, sometimes difficult questions that touch our core. Of course, safety is the ultimate answer and we are making our way to a final policy that makes sense for our security.
 
2019 Song of Miriam Award Honoree
Every year since 1993, the Jewish Women's Roundtable of Portland, has hosted the Song of Miriam Brunch in June to recognize women volunteers from Jewish organizations and congregations in Oregon and southwest Washington. This year the nominating committee is honoring Evie Lerner for her contributions to the success of our synagogue and the warmth of our community. In addition to being recognized at the Awards Brunch in June, we will honor Evie at a Shabbat service and her name will appear in the May issue of Oregon Jewish Life. Congratulations, Evie!