From TBT President Sheila Luber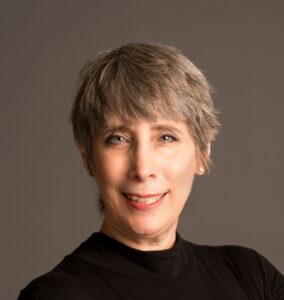 Happy Passover! I hope you enjoyed your Seder and Rabbi Johanna's uplifting, multi-generational Passover service. The playful service on Zoom was a charming, intimate and interactive experience for the many TBT members attending and quite a few new faces, including guests, joined the fun. Thank you to Jeanne Freeman, Passover chair, and her crew of marvelous mavens for creating delightful Mitzvah Madness gift bags.
By the time you read this, Jay and I are home in Bend from our month-long stay in Palm Springs. I have one message—get your vaccines. We were fully inoculated and thrilled to emerge from our cocoons. We enjoyed outdoor patio dining, brief masked adventures into a handful of stores, and lots of outdoor activities. We felt safe and liberated.
Vaccines, continued health safety practices, and warm temperatures are game-changers, bringing opportunities for TBT members to gather outdoors weather permitting. We hope to see you in person on April 9 for a Pop-Up Shabbat at Pilot Butte and July 9 for Shabbat-in-the-Park to welcome new members and celebrate each other with prayer, music and song. Masks, distancing and temperature checks are required, vaccinated or not.
In addition, be sure to register for the upcoming HAMSA series on modern Israeli history. HAMSA is five synagogues learning together. One of the rabbis is generously sponsoring this special course so it is free for us to enjoy. Check this newsletter and the weekly Happenings for information on how to register. B'virkat Shalom,
Sheila