From TBT President Kerrie Zurovsky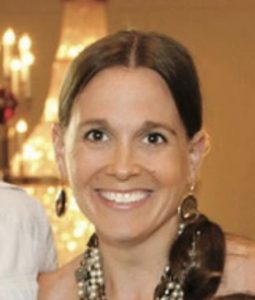 I find myself unable to write about anything other than last week's tragic school shooting in Uvalde. I am many things – a wife, daughter, friend, graphic designer, synagogue president – but first and foremost, I am a mother. And for the past week, my emotions have oscillated between horrific sadness and pure unadulterated anger. I feel helpless and hopeless, but I also know that I need to channel what I am feeling into positive action. I know TBT's congregants have been rocked by the Robb Elementary mass shooting, especially the parents, like myself, who are still sending our kids to school everyday with brave smiles on our faces, then silently crying or praying for their safety as soon as we are alone.
What can we do? The Union for Reform Judaism supports sensible gun safety measures. As Reform Jews, we have a duty to work towards gun violence prevention. Moms Demand Action, which is a part of Everytown For Gun Safety, is a wonderful place to donate time and/or money. They also have a local Bend chapter for those looking to get more involved. (https://momsdemandaction.org) Information can also be found on the URJ's website. Click here for the link.
I understand this can be a difficult subject for many people, but we are a Reform Jewish congregation and have the beauty of the URJ's guidance to help lead us. As always, our monthly Board meetings are open to everyone in TBT, and I encourage anyone wishing to speak to this topic to join us.
Shalom,
Kerrie