From TBT President Kerrie Zurovsky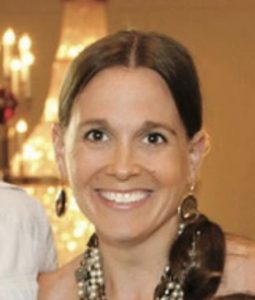 Part of my role as president, as I see it, is to help our members find their place within our congregation so they feel safe, loved, engaged. So they feel comfortable bringing their own unique gifts to share with us, motivated to participate and bring others into that sense of belonging as well.
Any other year, this would seem like a fun-filled challenge, an easy and wonderful way for us each to find our people, our joy, to fit in and feel part of the whole. This year…it feels a little more daunting.
Of course, for each of us, finding our connection will largely be an intimate journey. For me, as I look forward to the coming new year, I can't help but think finding my connection will be a much more personal process. Over the past few Covid years, I've lost a connected feeling to my inner most self. After a few years of gathering with friends differently, not seeing family as often as we would have liked, and as I've dropped my first child off at college in September, I've struggled to look past the "friend" me or the "daughter" me or the "mom" me, and really figure out how I want to connect to others and the world around me.
I think the best way for us to find our connection to one another is to be our absolute best shining self, which means we first have to be really connected to ourselves. At a recent board meeting, Rabbi Johanna started us off with this reading: "Every person born into this world represents something new, something that never existed before, something original and unique…Everyone's foremost task is the actualization of his or her unique, unprecedented and never recurring potentialities, and not the repetition of something that another, be it even the greatest, has already achieved. Rabbi Zusya said, a short while before his death, "In the world to come, I shall not be asked: 'Why were you not Moses?' I shall be asked: 'Why were you not Zusya?'"
How do we become the best version of ourselves? How do we become a fully realized human? On January 1, every year, I look ahead and make promises to myself – I'll lose weight, I'll exercise more, drink more water, get better sleep. But on the High Holy Days, I tend to look back and I'm much more introspective. It's a solemn process. It revolves around my relationship with G-d and how I can become what and who I think I was created to be. This can be a hefty task.
As I mentioned, I took my oldest child, Jonah, to college exactly one week ago. I know a large number of us in this sanctuary have gone through this rite of passage before, so there's no need for me to go into the details of heartache that ensued (on my part, not necessarily his). On the drive home, I received multiple texts and calls from friends checking in on me, asking me how I was handling it all, congratulating me on a job well done. I even came home to a gift bag on my front porch from a friend filled with wine and chocolate. The sentiment from them all was the same: "This is what you've worked so hard for and been preparing him for for 19 years. Way to go. Now it's time for him to fly. Congratulations."
My identity is so closely tied to being a mom that I suddenly felt like a huge part of me, and huge part of my purpose in life, was just…suddenly…gone.
To give some context to my very big, very dramatic emotions, my experience as a mom to Jonah is unique. The role of mom has an added purpose that has left a hole, so to speak. When Jonah was born, he was very sick. "Failure to thrive" was the initial, heartbreaking diagnosis. We spent his first few months in and out of the hospital, until at 3 months old, he underwent a 6 hour surgery, where he was diagnosed with biliary atresia, the leading cause of liver transplantation in kids.
Following this, for many of Jonah's early years, I was a single mom. Until he was 6 years old, Jonah did great, only needing to be hospitalized a handful of times. In early 2009, Jonah was placed on the transplant list, and I was given a beeper and instructed not to leave town more than 2 hours away in case the call came and we needed to rush to the hospital. On June 29, 2009, Jonah underwent a 9 hour transplant surgery to get his new liver. I'll spare you the details of that agonizing and also miraculous day, but I will share that the days and weeks that followed brought complications – including multiple blood clots in his hepatic artery and never-experienced-before seizures, resulting in 3 more surgeries to remove the clots and a drug-induced coma to calm the seizures. It was a rough 6 week transplant recovery. But then, miracles happened…the years that followed were mostly uneventful – routine lab draws, a few hospitalizations, one severe asthma attack that resulted in being airlifted from a ski resort to the nearest city with a children's hospital. All par for the course in our world.
Watching Jonah thrive, become a high school wrestler, go skydiving, grow into the tallest member of our family and thereby become the "getter-of-all-things-on-tall-shelves." What a miracle, and I was there to encourage and support. More than that, I was an active participant. An "active" mom.
In the blink of an eye, at college drop-off, I realized that part of my identity had shifted drastically. I'm still "mom," but now I have a front row seat to witness. I'm no longer on stage with him, and I'm not the director anymore. While I still have two amazing daughters at home, this shift with Jonah has called into question what my purpose is. I personally don't think we are each born with one sole purpose, I think it's a fluid and ever-evolving process, but I can't help but start asking the question, "What now?"
How do I find my connection – to others, to the world around me, to my community and to Temple Beth Tikvah – as I am trying to even figure out who I am and what I want to now achieve in this life? How do I shut out the noise and focus on my own interests, my own abilities and my own dreams and goals?
I recently heard a beautiful interview with a woman who had some inspiring words. She asked "If a flower doesn't bloom, do you blame the flower or do you blame its environment? So imagine a plant doesn't bloom, are you going to blame the plant and check the plant? Or are you going to check the soil? Are you going to check the light? Do check the air around the plant, the humidity? Because that's the reason the plant grows, right? So we are that flower. But if we're not growing, if we're not sprouting, or blooming the right way, what is our environment? Who are we talking to? What Instagrams are we following? What things are we filling our feeds with? What are our eyes seeing and our minds talking about?"
As president of Temple Beth Tikvah, this coming year, my energy will be spent making sure our community provides that safe, loving, accepting and curious space for all of our members – new and old. Finding our purpose, finding our connection, whatever journey we are each on, let this be a place of exploration, safety and sharing. And as we enter the year 5783, may each of us find our connection.
Shalom,
Kerrie