From TBT Co-Presidents Ann Rosenfield & Sheila Luber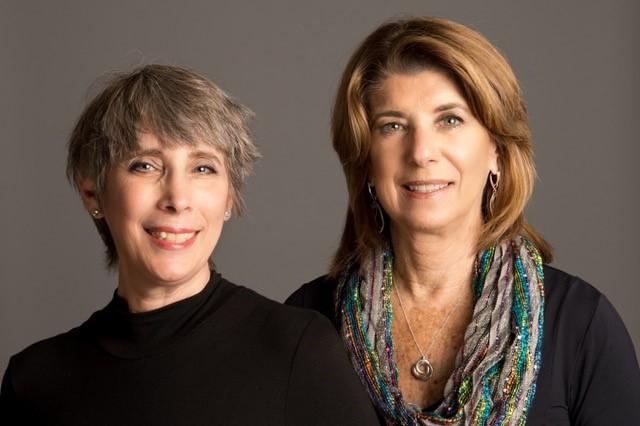 So much to eat; so many smiling faces. Doesn't food feed the soul as well as the belly? Maybe it's the joy we still feel from our wonderful Passover Seder with more than 100 members and guests, special Seder foods and a delicious dinner, teens having fun at their own table, everyone singing along with Rabbi Johanna, and conversation and laughter enveloping us all. Isn't our community the best!
Over the past few months, we've held memorable family-friendly services with member participation, fabulous feasts and getting-to-know-you games and activities. Yet again, food was a central theme and we plan to incorporate this ingredient as we plan next year's calendar of events. With pierogies for Purim and brisket at family Shabbat so well-received, food is definitely on the menu.
In the meantime, join us for a sweet oneg and a special May 3 Erev Shabbat service led by Rabbi Hershenson and guest Scholar in Residence, Rabbi Sam Joseph, speaking about congregational identity. We are excited to welcome this learned rabbi and exceptional educator whose expertise is helping develop successful Jewish congregations and organizations. On May 4, TBT members who signed up to attend the Breakfast & Leadership Workshop learn from Rabbi Joseph how to cultivate positivity in our leadership culture. Then dinner (of course!) at Chan's, with heaping platters of food shared family style – a fitting venue for Rabbi Joseph's talk, "What's Up with Jews and Chinese Food?" Hmmm … even more food for thought!
One more tidbit – mark your calendar to come to our Annual Congregational Meeting on June 9 from 3:00 to 6:00 pm so you can help elect new Board members and approve our budget for the upcoming fiscal year. Catered by Kebaba.