Central Oregon's Jewish Reform Congregation
It's your community. Stay connected.
High Holy Days Services still available for viewing
Did you miss out on High Holy Days services? It's not too late! You can watch Rabbi Johanna conducting our Rosh Hashanah and Yom Kippur services along with our talented musicians. Click here to watch!
Let's Join Together – Virtually!
Temple Beth Tikvah is a remarkable community of incredible individuals and we are blessed to have each other particularly during a pandemic. While there is no substitute for a really big hug, we are grateful for our virtual gatherings that enable us to see each other, chat and listen, sing, pray, learn and grow. Now, we have more opportunities for TBT members to come together online to learn and share and socialize. Check our calendar for upcoming online events. If you'd like to attend any of our events email templebethtikvah@gmail.com. 
Words of Torah from Rabbi Hershenson
And while we are all staying safe at home to prevent the spread of COVID-19 you can learn a lot and laugh a little with Rabbi Johanna's Words of Torah.
Membership Payment
You can make your membership payment here.
Order Your
Tribute Bookplates 
Honor your loved ones with a beautiful bookplate capturing the character of Central Oregon. For more information and to order your bookplate for our Shabbat Mishkan T'filah and our High Holy Days prayer books, the Mishkan HaNefesh: Machzor for the Days of Awe, click here. 
Shabbat Services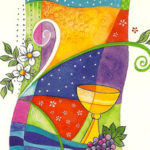 Check our calendar of events for information on upcoming Shabbat services. 
For Jewish families, retirees and singles at every level of faith, Temple Beth Tikvah provides a comforting embrace for the soul of your DNA.
Read more about TBT
Temple Beth Tikvah has a wealth of Jewish programming for families with children – from toddlers to teens. We greatly respect the needs of our children and feel it is important to support the families while nurturing their child's own Jewish values and growth.
Read more about our Family programming
Divrei Tikvah:
From Rabbi Johanna Hershenson

Thanksgiving has come and gone. I am thankful, this year for a precious gift for Mark and I to enjoy: an expense-paid 5-day cruise in exchange for my service as a rabbi on board – a Chanukah menorah lighting and blessings and a couple of songs or directed conversation each evening. Thank you, Royal Caribbean for a romantic getaway!
President's Message:
From Kerrie Zurovsky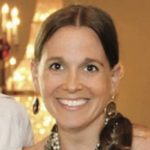 Chanukah is here! I hope to see all of you at either or both of our upcoming celebrations. The scavenger hunt downtown will be a fun and interactive way for both adults and kids to gather and share in the holiday. The community celebration at Shalom Bayit will be a wonderful time to enjoy doughnuts, latkes and lighting the menorah together safely outdoors on the eighth night of Chanukah.