Central Oregon's Jewish Reform Congregation
It's your community. Stay connected.
High Holy Days 2022/5783
Temple Beth Tikvah welcomes everyone to join us for High Holy Days Services, children's activities, adult learning and celebrations. 
We've endeavored to create an experience that is as enriching and memorable as ever while finding new ways to spend time together. Our High Holy Days programming allows for both virtual and physical connections. We invite you to celebrate in the diverse array of ritual and social opportunities.
For information, a complete listing of Rosh Hashanah and Yom Kippur Service times, and to make your reservations to join us in celebration of the High Holy Days, please click here. 
We ask everyone, including TBT members, to please make reservations here. 
To join our streaming High Holy Days services, please click here. 
Let's Join Together – Virtually!
Temple Beth Tikvah is a remarkable community of incredible individuals and we are blessed to have each other particularly during a pandemic. While there is no substitute for a really big hug, we are grateful for our virtual gatherings that enable us to see each other, chat and listen, sing, pray, learn and grow. Now, we have more opportunities for TBT members to come together online to learn and share and socialize. Check our calendar for upcoming online events. If you'd like to attend any of our events email templebethtikvah@gmail.com. 
Words of Torah from Rabbi Hershenson
And while we are all staying safe at home to prevent the spread of COVID-19 you can learn a lot and laugh a little with Rabbi Johanna's Words of Torah.
Membership Payment
You can make your membership payment here.
Order Your
Tribute Bookplates 
Honor your loved ones with a beautiful bookplate capturing the character of Central Oregon. For more information and to order your bookplate for our Shabbat Mishkan T'filah and our High Holy Days prayer books, the Mishkan HaNefesh: Machzor for the Days of Awe, click here. 
Shabbat Services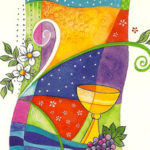 Check our calendar of events for information on upcoming Shabbat services. 
For Jewish families, retirees and singles at every level of faith, Temple Beth Tikvah provides a comforting embrace for the soul of your DNA.
Read more about TBT
Temple Beth Tikvah has a wealth of Jewish programming for families with children – from toddlers to teens. We greatly respect the needs of our children and feel it is important to support the families while nurturing their child's own Jewish values and growth.
Read more about our Family programming
President's Message:
From Kerrie Zurovsky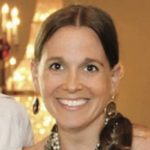 President's Message 
Kerrie Zurovsky
I find myself unable to write about anything other than last week's tragic school shooting in Uvalde. I am many things – a wife, daughter, friend, graphic designer, synagogue president – but first and foremost, I am a mother.
Divrei Tikvah:
From Rabbi Johanna Hershenson

Divrei Tikvah 
From Rabbi Johanna Hershenson
The month of June screams: School's out for summer! My own daughter, Abi, graduates from university along with many of TBT's kids and grandkids spread out all over the country. In Temple Beth Tikvah, June closes our fiscal and program year. Our annual meeting (even online) affirms new board members and a budget for the year ahead.