Central Oregon's Jewish Reform Congregation
It's your community. Stay connected.
Shabbat Tish Member Mixer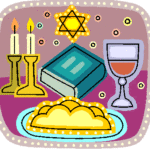 Friday, January 31 at 5:30 pm
Join us for a Shabbat Tish Member Mixer. Rabbi Johanna ushers in Shabbat with songs
and stories plus a warm introduction of our new temple members at a short, family-friendly Friday night service. Then enjoy a delicious potluck dinner featuring the comfort foods you love most. It's sure to be fun with plenty of time to chat and get to know each other better.
Members, please respond to your Punchbowl invitation; RSVP by 1/29/20. If you don't receive your invitation, please contact Kathy Schindel at schindelke@aol.com. 
Order Your
Tribute Bookplates 
It's not too late to honor your loved ones with a beautiful bookplate capturing the character of Central Oregon. For more information and to order your bookplate for our Shabbat Mishkan T'filah and our new High Holy Days prayer books, the Mishkan HaNefesh: Machzor for the Days of Awe, click here. 
Shabbat Services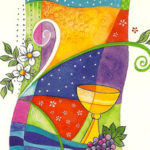 Check our calendar of events for information on upcoming Erev Shabbat and Shabbat morning services. 
For Jewish families, retirees and singles at every level of faith, Temple Beth Tikvah provides a comforting embrace for the soul of your DNA.
Read more about TBT
Temple Beth Tikvah has a wealth of Jewish programming for families with children – from toddlers to teens. We greatly respect the needs of our children and feel it is important to support the families while nurturing their child's own Jewish values and growth.
Read more about our Family programming
Divrei Tikvah:
From Rabbi Johanna Hershenson

Calendar milestones, such as bringing in a new year, invite nostalgic memories of the past and idealistic hopes for the future. I am satisfied having finished my Masters in Counseling program and am finding my way to put my freshly honed skills to work. 2019 was a solid year for us.
 
The truth is that I am greatly concerned about 2020. It is an election year and I imagine it will be chock full of nastiness, divisiveness, and fear.
President's Message:
From Sheila Luber & Ann Rosenfield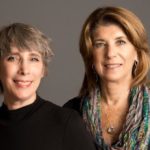 Celebrating the secular New Year provides us with an opportunity to pause and reflect, reboot and refresh who we are and what we do as individuals and as a community. Let's give grace and space for each other's words and ideas. Communicate with compassion and openness to help dampen the background noise in our politically-charged world. Say "I'm sorry" and offer forgiveness.