Central Oregon's Jewish Reform Congregation
It's your community. Stay connected.
Let's Join Together – Virtually!
Our online Kabbalat Shabbats are a joy for all who join in. Now, we have more opportunities for TBT members to come together online to learn and share and socialize. Check our calendar for upcoming online events. If you'd like to attend any of our events email templebethtikvah@gmail.com. 
Words of Torah from Rabbi Hershenson
And while we are all staying safe at home to prevent the spread of COVID-19 you can learn a lot and laugh a little with Rabbi Johanna's Words of Torah.
Membership Renewal Time
Temple Beth Tikvah is a remarkable community of incredible individuals and we are blessed to have each other particularly during a pandemic. While there is no substitute for a really big hug, we are grateful for our virtual gatherings that enable us to see each other, chat and listen, sing, pray, learn and grow. 
Read more
Membership Payment
You can make your membership payment here.
Order Your
Tribute Bookplates 
Honor your loved ones with a beautiful bookplate capturing the character of Central Oregon. For more information and to order your bookplate for our Shabbat Mishkan T'filah and our High Holy Days prayer books, the Mishkan HaNefesh: Machzor for the Days of Awe, click here. 
Shabbat Services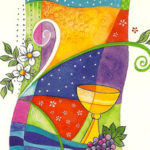 Check our calendar of events for information on upcoming Shabbat services. 
For Jewish families, retirees and singles at every level of faith, Temple Beth Tikvah provides a comforting embrace for the soul of your DNA.
Read more about TBT
Temple Beth Tikvah has a wealth of Jewish programming for families with children – from toddlers to teens. We greatly respect the needs of our children and feel it is important to support the families while nurturing their child's own Jewish values and growth.
Read more about our Family programming
Divrei Tikvah:
From Rabbi Johanna Hershenson

People used to say hindsight is 20/20 suggesting that we see choices and opportunities more clearly after the fact than we do during a given situation. This year, I am hearing people communicate relief and joy that 2020 is behind us. What a year it was! Happy 2021, friends and family!
President's Message:
From Sheila Luber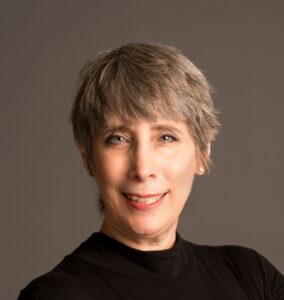 Finally, we find ourselves in the secular New Year and thankfully can kiss the past 12 months goodbye. My farewell is not fond. Perhaps like you, I detested this last year and I'm happy it's behind us. I'm hopeful, even optimistic, that 2021 holds much promise for better times, revitalized mental and physical health, greater riches by every measure, and more kindness spread throughout the world.