Central Oregon's Jewish Reform Congregation
It's your community. Stay connected.
Happenings
Yom HaShoah Event
What: Day of Remembrance for Yom HaShoah
When: Wednesday, May 1st at 5:00 pm
Where: Wille Hall at COCC

This year the COCC Jewish Students Club presents "In Their Own Words", honoring the memory of Holocaust Survivors Hans Biglajzer (1926 – 2017) and David Stoliar (1922 – 2014). Both of these brave men were Bend residents.
Watch for more details coming soon.
Scholar in Residence Weekend
What:  Scholar in Residence Weekend with Rabbi Sam Joseph
When:  Friday, May 3rd and Saturday, May 4th
Temple Beth Tikvah's inaugural Scholar in Residence Weekend is a BIG deal and you won't want to miss it.
Come and explore your identity in the light of the Jewish Reform movement with Rabbi Sam Joseph, our esteemed guest and engaging storyteller. Prepare to have some fun while you learn and grow. Take your pick of events or attend them all. If you have questions, contact Marilyn Shattuck at mpshattuck@gmail.com or (847) 951-6598.
Messages
For Jewish families, retirees and singles at every level of faith, Temple Beth Tikvah provides a comforting embrace for the soul of your DNA.
Read more about TBT
Temple Beth Tikvah has a wealth of Jewish programming for families with children – from toddlers to teens. We greatly respect the needs of our children and feel it is important to support the families while nurturing their child's own Jewish values and growth.
Read more about our Family programming
Divrei Tikvah:
From Rabbi Johanna Hershenson

Thank you, Mother Nature, for sparkly winter snow in my rear view mirror and a wet, sloppy start to spring ahead. Just when we thought we squeaked by with a mild winter, a late falling 18+ inches blanketed the landscape and muted our activities for a solid four days. No school. Many offices and businesses closed. Roads thick with snow and side streets not plowed for days. No choice but to slow down, to stop, take a breath, and surrender to the present moment. Whatever it is will wait. 
President's Message:
From Sheila Luber & Ann Rosenfield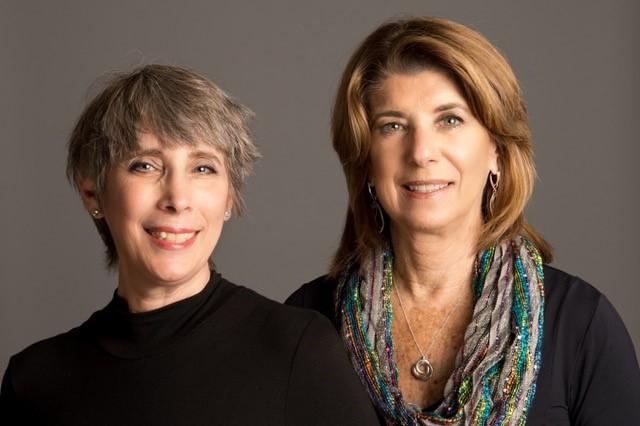 Learn, Connect, Grow . . . 
We are so happy to give you some details about a special event you won't want to miss. Please reserve May 3 and 4 on your calendar to attend an engaging weekend of learning with our guest Scholar in Residence, Rabbi Sam Joseph, a highly regarded, internationally recognized educator, lecturer, facilitator and expert in Jewish leadership development.