Central Oregon's Jewish Reform Congregation
It's your community. Stay connected.
Happenings
Havdallah with a Purpose
What: Havdallah with a Purpose in support of Children's Art in Bereavement
When: Saturday, October 27th, at 7:00 pm
Where: Home of Jeanne Freeman & Burt Litman (Redmond)
Join us for Havdallah with a Purpose on Saturday, October 27th at 7:00 pm at the home of Jeanne Freeman and Burt Litman. Say farewell to Shabbat, nosh a little, visit with your friends, and learn about the Children's Art in Bereavement Support programs, including school-based grief groups, Camp Courage, and individual and group support at Partners in Care.
Bring dessert and/or wine to share. Please, RSVP to Jeanne at jgfree925@gmail.com
Reserve Your Seat: Upcoming Finding Our Connections Event
What: Jewish Survival in the Age of Distraction
When: Saturday, November 3rd from 9:00 am – Noon
Where: Well-Being Room at First Presbyterian Church
How are interfaith marriages, low birth rates, and young people's waning interest in traditional temple life shaping the future of Reform Judaism? And what can our congregation do to adapt and thrive? Join us for a light breakfast and hearty discussion led by Rabbi Johanna and Bryn Hazell from the Center for Compassionate Living.
RSVP to Marilyn Shattuck at mpshattuck@gmail.com or (847) 951-6598 by October 30th.
Messages
For Jewish families, retirees and singles at every level of faith, Temple Beth Tikvah provides a comforting embrace for the soul of your DNA.
Read more about TBT
Temple Beth Tikvah has a wealth of Jewish programming for families with children – from toddlers to teens. We greatly respect the needs of our children and feel it is important to support the families while nurturing their child's own Jewish values and growth.
Read more about our Family programming
Divrei Tikvah:
From Rabbi Johanna Hershenson


I love the ritual tradition of starting a new cycle immediately upon finishing the last. Such wisdom for living life fully and with satisfaction. Finish one book. Start the next. No pause.
President's Message:
From Sheila Luber & Ann Rosenfield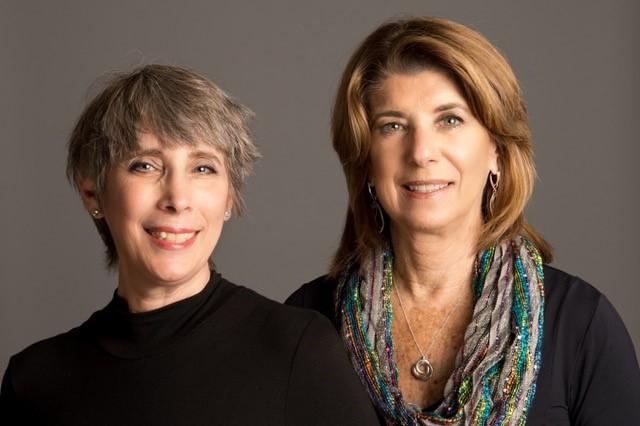 The High Holy Days are a time of reflection when we look to the twelve months ahead and think about what we can do differently. Our board has much to do as we attend to temple business for the coming year. Most importantly, during the month of October we intend to finalize our most important goals, a process we began prior to the holidays.