Central Oregon's Jewish Reform Congregation
It's your community. Stay connected.
Annual Passover Seder
Temple Beth Tikvah members are invited to Zoom into a brief seder on the first night of Passover. While we cannot eat together around one table, we can identify all the symbolic foods of the seder, ask questions, and who knows…maybe even sing together! For those unable to gather the first night of Passover, the Zoom gathering will be recorded and made available for you to use any of the remaining days and nights of the festival. An invitation will come shortly. Save the Date: Wednesday, April 8th, 6:00 pm.
Passover Resources
Realizing we cannot gather for our community seder to celebrate Passover, we have compiled resources to help you enrich and enjoy seder at home or virtually. Click here for the list and links.
Order Your
Tribute Bookplates 
It's not too late to honor your loved ones with a beautiful bookplate capturing the character of Central Oregon. For more information and to order your bookplate for our Shabbat Mishkan T'filah and our new High Holy Days prayer books, the Mishkan HaNefesh: Machzor for the Days of Awe, click here. 
Shabbat Services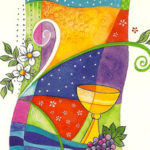 Check our calendar of events for information on upcoming Erev Shabbat and Shabbat morning services. 
For Jewish families, retirees and singles at every level of faith, Temple Beth Tikvah provides a comforting embrace for the soul of your DNA.
Read more about TBT
Temple Beth Tikvah has a wealth of Jewish programming for families with children – from toddlers to teens. We greatly respect the needs of our children and feel it is important to support the families while nurturing their child's own Jewish values and growth.
Read more about our Family programming
Divrei Tikvah:
From Rabbi Johanna Hershenson

It seems that this Passover, we are experiencing the chaos and fear of a real plague actually in our midst. What we know is that the COVID-19 coronavirus is a global pandemic. It is here in the United States; it is here in Central Oregon.
Presidents' Message:
From Sheila Luber & Ann Rosenfield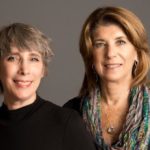 While we hunker down at home to avoid contagion and stay healthy, we are all finding incredible ways to connect with each other.