Central Oregon's Jewish Reform Congregation
It's your community. Stay connected.
Let's Join Together – Virtually!
Our online Kabbalat Shabbats are a joy for all who join in. Now, we have more opportunities for TBT members to come together online to learn and share and socialize. Check our calendar for upcoming online events. If you'd like to attend any of our events email templebethtikvah@gmail.com. 
And while we are all staying safe at home to prevent the spread of COVID-19 you can learn a lot and laugh a little with Rabbi Johanna's YouTube channel.
Order Your
Tribute Bookplates 
Honor your loved ones with a beautiful bookplate capturing the character of Central Oregon. For more information and to order your bookplate for our Shabbat Mishkan T'filah and our High Holy Days prayer books, the Mishkan HaNefesh: Machzor for the Days of Awe, click here. 
Shabbat Services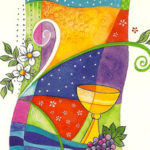 Check our calendar of events for information on upcoming Shabbat services. 
For Jewish families, retirees and singles at every level of faith, Temple Beth Tikvah provides a comforting embrace for the soul of your DNA.
Read more about TBT
Temple Beth Tikvah has a wealth of Jewish programming for families with children – from toddlers to teens. We greatly respect the needs of our children and feel it is important to support the families while nurturing their child's own Jewish values and growth.
Read more about our Family programming
Divrei Tikvah:
From Rabbi Johanna Hershenson

As Memorial Day weekend escorts winter out and ushers in a summer state of mind, we Americans take note that our nation's death toll related to the Covid-19 pandemic soon will reach 100,000 souls. This same weekend, our Torah reading cycle reached the start of the book of Numbers…a summary of the census taking of men of fighting age among the ancient Israelites en route to their Promised Land. Soul-counting themes converge…
Presidents' Message:
From Sheila Luber & Ann Rosenfield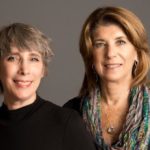 Though it's been difficult these past two months in lockdown, many of us over 65 now face new discomfort as Governor Brown transitions stay-at-home orders into and beyond a phase 1 reopening plan. We both are committed to physical distancing, wearing masks and avoiding crowds until COVID-19 is managed.