Central Oregon's Jewish Reform Congregation
It's your community. Stay connected.
Happenings
Adult Education: Reform Responsa
What: What Would Moses Do?
When: Sunday, November 11th at 7:00 pm
Where: Home of Kerrie & Craig Zurovsky
Led by Rabbi Johanna, we explore Reform Responsa literature as it would apply to contemporary questions and challenges such as ethics in business, family, society, medicine, and scientific advancement.
Bring dessert and wine to share.
RSVP to Kerrie, kerriefayez@icloud.com.
In Memory of Gary Reynolds
On October 19th, a beloved member of our congregation, Gary Reynolds, passed away in his home, surrounded by his loving wife, Terry, and family. In lieu of flowers, at Gary's request, donations may be made in Gary's name to TEMPLE BETH TIKVAH. If you would like to make a donation, please click here.
Messages
For Jewish families, retirees and singles at every level of faith, Temple Beth Tikvah provides a comforting embrace for the soul of your DNA.
Read more about TBT
Temple Beth Tikvah has a wealth of Jewish programming for families with children – from toddlers to teens. We greatly respect the needs of our children and feel it is important to support the families while nurturing their child's own Jewish values and growth.
Read more about our Family programming
Divrei Tikvah:
From Rabbi Johanna Hershenson


Ultimately I think Temple Beth Tikvah, itself, is a manifestation of the shared effort of individuals in our community to create a venue in which we can practice noticing and celebrating life's profundity and pleasure as well as hold space when loved ones among us need to be reassured that the pain and suffering they are experiencing in a given moment does not preclude the existence of compassionate presence and purpose. 
President's Message:
From Sheila Luber & Ann Rosenfield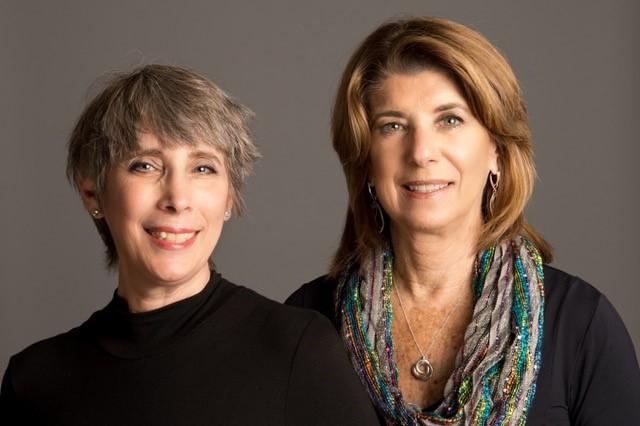 We are happy to report that the board has finished working on its goals for this coming year with a focus on member engagement and organizational development.