Join Rabbi Hershenson and Temple Beth Tikvah members in study, discussion and community engagement. Through our Jewish adult education classes, B'nai Mitzvah program, Havdallah with a Maven and Havdallah and a Movie events, we learn together, connect with each other and explore the ancient and modern Jewish story. 
As Temple Beth Tikvah enters into our Bat Mitzvah year, Rabbi Johanna is offering several new adult learning opportunities to deepen our knowledge of Jewish ceremony & ritual as well as our sense of community together.
For 2021-2022, we encourage everyone to participate in the Jewish Wellness Initiative, the Learner's Minyan, and a course in "Rhythms in Jewish Living".
For more information on these programs or to sign up in advance, email lauralei.garrity@gmail.com.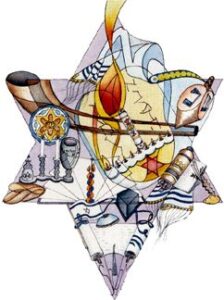 Rhythms in Jewish Living 
One Friday a month
4:00 – 5:30 pm
Are you interested in exploring the rhythms of the Jewish calendar? Join Rabbi Johanna Hershenson one Friday a month to learn more about Jewish holidays, synagogue and home rituals, and life cycle milestones.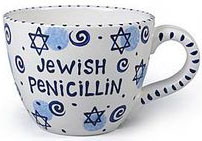 Jewish Wellness Initiative
Every Friday
12:00 – 1:30 pm
Zoom
We feel better in life when we feel understood. Many of us in Temple Beth Tikvah share personal and familial challenges, but we tend to navigate them alone. How do we discover one another through our shared concerns or worries? What would it feel like if we had an opportunity to hear each other's stories? Could we find friends we didn't know were right in our midst? Could we acquire insight and ideas that help us get a new perspective?
Please sign up to receive the Zoom information.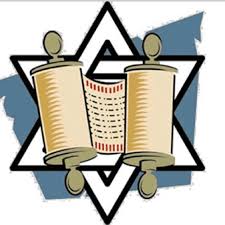 Learner's Minyan
One Saturday a month
9:00 am – 11:30 am
Location TBD
Our once-a-month Learner's Minyan, a new adult learning offering, is dedicated to encouraging our members to better understand how our services work, including how to help lead a service and how to read from the Torah. On the one Saturday a month we meet, we will have class from 9:00 – 9:45 am, followed by a service and discussion about the weekly Torah reading from 10:00 – 11:30 am.
For more information or to sign up in advance, email lauralei.garrity@gmail.com.
Check the calendar for upcoming adult education classes and events.