Members of Temple Beth Tikvah are blessed to have a Rabbinic leader that cares deeply about her temple community. Has regard for our individual well-being. And endeavors to help us satisfy our spiritual selves.
Temple members that sit on the board of directors, chair committees and organize interest groups do so for the benefit of us all. And the love of the Jewish experience. They bring us together, enable us to connect and encourage us to engage.
If you would like to reach any of our Board of Directors, Committee Chairs, or Special interest groups, please send an email to: templebethtikvah@gmail.com and use the name of the intended recipient as the subject.
Rabbi
Rabbi Johanna Hershenson – johannahershenson@gmail.com
                                          Phone: (541) 213-9880
Rabbi Hershenson is available for correspondence and scheduled meetings Tuesday through Friday (10 AM – 5 PM) and makes an effort to return texts, phone calls, and emails within 24 to 48 hours.
Board of Directors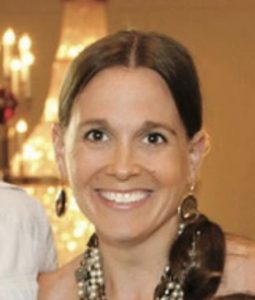 President
Kerrie Zurovsky

Vice President
Cere Fingerhut
Secretary
Lester Dober
Treasurer
Mark Schindel

Members at Large
Jillian Frankl
Paul Spencer
Past President
Sheila Luber
Committee Chairs
Budget & Finance
Chuck Shattuck
Membership 
Sheila Luber

Program Oversight
Kathy Schindel
Team Leaders
Adult Education
Mel Siegel
Bikkur Cholim (visiting/helping the sick)
Suzanne Schlosberg
Evie Lerner
Linda Brant
Calendar Keeper
Kathy Schindel

Chevra Kadisha
Ralph Uri

Communications & Public Relation
Kathy Schindel & Sheila Luber
Music
Julie Geveshausen
Newsletter
Eileen Katz
Onegs
Jan Freeman Bauer
Religious Education
Missie Wikler
Venue Logistics
Mark Schindel

Webmaster
Jeanne Freeman
Special Interest Groups
Book Club
Marilyn Shattuck
Cross Country Skiing
Ann Rosenfield

Downhill Skiing
Larry Barker

Families with Young Children / TOT Shabbat
Kerrie Zurovsky
Knitting & Yarn Arts
Sara Charney Cohen

Mah Jongg
Beverly Adler 

Movie Club
Sara Charney Cohen