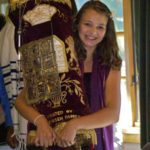 Becoming a Bar or Bat Mitzvah is an occasion of great joy. Rabbi Hershenson looks forward to meeting with our families to plan their special Shabbat service and provide guidance throughout the year leading up to the bar/bat mitzvah. Working with Rabbi Hershenson, students in our Bar and Bat Mitzvah preparation program participate in Judaic and Hebrew studies. Classes focus on learning prayers and building a connection to Jewish life.
Students also attend our weekly Hebrew classes to further their understanding of the language, and help to lead school-wide tefilah prayers as they get ready for their Bar/Bat Mitzvahs. In addition, the students attend religious school.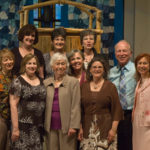 Adult B'nai Mitzvah
A rabbi at Brandeis University officiated at the very first adult bar mitzvah in the early 1970s. TBT launched its B'nai Mitzvah program in 2010 when ten members of the congregation aged 50 to 92 were called to the Torah. In late 2016, nine more TBT members began their year-long commitment to read Hebrew, learn about Jewish rituals and study the Torah, so that they too can become Bar/Bat Mitzvahs.
If you are interested in our adult B'nai Mitzvah program, contact Rabbi Hershenson.