Come Celebrate Sukkot
What: Sukkah Decoration & Celebration
When: Sunday, September 23rd, from 3:00 – 5:30 pm
Where: Home of Marlis Beier & Dean Sharpe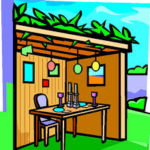 There will be singing and storytelling and decorating the Sukkah. Bring chairs for sitting and a yummy snack to share. Please RSVP to your email invitation.  If you did not get an email invitation, but wish to come, please email us at TempleBethTikvah@gmail.com, so we can send you the details.
Dance with the Torahs at Simchat Torah
What: Simchat Torah Celebration
When: Monday, October 1st, from 6:30 – 8:30 pm
Where: Heritage Hall at the First Presbyterian Church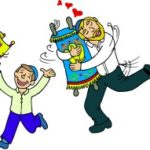 Come sing and dance with the Torah. Enjoy a sweet treat. Music by the "3 J's" – Julie, Jo, and Jared. Join in the fun!