Single Handed
Drawing on eyewitness accounts and extensive interviews, Daniel Cohen presents this inspiring story and gives us a stirring portrait of a true Jewish immigrant American hero!
Please join us on Thursday, October 19th at 7:00 pm (doors will open at 6:30 pm) in the Event Hall of St Charles Medical Center (located directly inside the Main Entrance of the hospital at 2500 NE Neff Road, in the Center for Health & Learning Conference Rooms). Your tax-deductible donation for tickets may be purchased at the door.
At the door, tickets will be $25 for Adults and $10 for Students.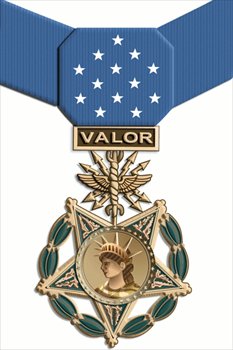 Two Twisted Sisters Productions and Temple Beth Tikvah present author Daniel M. Cohen, discussing his book Single Handed and the extraordinary life of its hero, Tibor "Teddy" Rubin – the only Holocaust survivor ever to receive the Congressional Medal of Honor. After being captured by Nazis at age 13 and surviving the horrors of the notorious Mauthausen concentration camp for more than a year, he later volunteered for service in the Korean War. After many acts of heroism, he was captured. As a POW, he helped his fellow GIs survive for two and half years in captivity. After returning to the US, over 50 years passed before Tibor's adopted homeland recognized this Jewish immigrant for acts of valor that went "beyond the call of duty". In 2005, at age 76, he was invited to the White House and given the Medal of Honor by President George W. Bush. With a Q&A to follow the presentation, attendees are sure to be part of a fascinating community discussion that connects these trials of the past to our current social climate.