Adult Education: Visit to Bowman Museum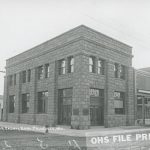 What: Field trip to the A. R. Bowman Museum
When: Sunday, July 29th (tour assembles around 2 pm)
Where: 246 N Main Street, downtown Prineville
At 1:15 pm, we will meet in the northwest corner of Macy's parking lot near the coffee kiosk and carpool to the A. R. Bowman Museum in downtown Prineville where we will be given a guided tour. Its new director, Sandy Cohen, has some professional experience researching Jewish history tidbits. Admission is free.
For more information
TBT Progressive Dinner & Havdallah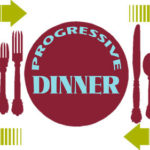 What: Progressive Dinner & Havdallah
When: Friday, August 4th (Appetizers start at 5:00 pm)
Where: 2 homes, then Pageant Park (near downtown Bend)
Walk, run, bike, skip (or drive if you must!) to two homes for Appetizers, then Mexican-style food, and then head to Pageant Park for Havdallah and dessert! All locations within walking distance of each other.
Please RSVP to your Evite (emailed on July 20th).
If you did not get an Evite, or have questions, or would like to volunteer to help, contact Evie (evielerner60@gmail.com) or Suzanne (schlos1@gmail.com). ALL ages are encouraged to come!
4-week Study on "Man's Search for Meaning" by Victor Frankl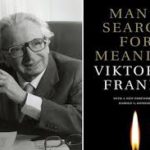 What: 4-week "Torah" study on Victor Frankl's work
When: Fridays, August 10th, 17th, 24th & 31st (at 10:00 am)
Where: Evie Lerner's home
Rabbi Johanna Hershenson will lead discussions focused on several of Frankl's key concepts, from his book Man's Search for Meaning (published 1984 or later), to guide each week's study session.